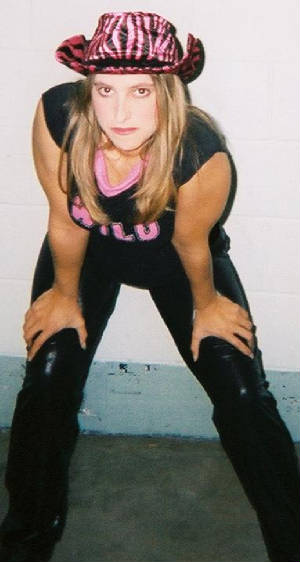 Ah the oh so lovely Kandy Kane…loved by all, hated by none. Don't let the looks deceive you though. This great referee was brought into the International Wrestling Federation by former IWF bad boy Showtime Summers as a swerve to attack former IWF standout "Exciting" Eddie Perez. It was then revealed that she had sided with Summers all along and played Perez like a fiddle.
Kandy Kane had been off of IWF television for well over a year, as she had been secretly rehabbing an injured knee and in the process dumped her ex-boyfriend Showtime Summers and found the light. In the process, she became a fan favorite and a sentimental figure as well, largely in part of her rehab.
Alongside Skippy Jackson, she and him make one of the best referee combinations the IWF has ever seen and mix that in with Frenchy Bernard and you have one hell of a trio. The past is the past and Kandy has his eyes set for the future, which may even include a return as a wrestler in the squared circle. Only time will tell in that scenario.