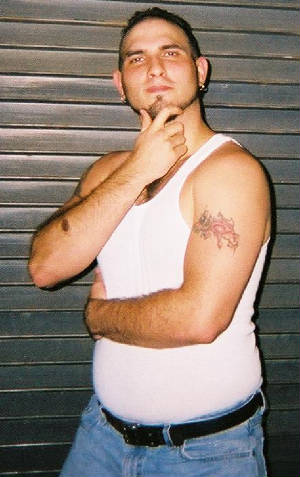 Ht. 6'0''
Wt. 243 Lbs.
Houston, TX.
Frank Pain debuted in the IWF at the 2004 IWF Slamboree event in Brownsville, Texas. Always messing with his hair to get it right, it seemed as though Pain cared more about his looks than his work in the ring.
He quickly aligned himself with former IWF champion Jacob Ladder and former tag champion The Colonel at IWF Revolution in August 2004 and his career in the IWF skyrocketed.
After wrestling for what seemed the final time at IWF Explosion in September 2004, Pain was then off to Japan, where he found huge success overseas. And now, the same event Frank Pain debuted in June of 2004 (Slamboree), he returns, with a new attitude and an evolution of the man that he currently is. Frank Pain...don't piss him off.